17 Dec

If you're looking for me, I'll be at the bar…

By Claire Le Meur, General Manager Blue Bees

We have never seen so many people at the bar today while bars and restaurants whose doors remain desperately closed, fight for the right to work and to reopen …

Of course, I am not speaking about the original bar, this noble place which takes its name from the English "bar" and which the Larousse defines as a "drinking establishment where consumers stand or sit on high stools in front of a counter. "

No, this is about all these new bars that are popping up around street corners every day, forging a very secondary link with the consumption of any drink or form of food.

You just have to look up at cities or store shelves at random to discover these unique bars. If we had gotten used to oyster bars, salad bars, tapas bars, soup bars, juice bars and water bars (I still find the idea abstruse), we see the emergence here and there of surprising concepts.

Game bars – born over 30 years ago in Seoul, Korea – are growing like mushrooms and bring together passionates who come to relax, discover new board games and share a moment of exchange, thus countering relationships, as fictitious as virtual, of social networks. It is difficult to quantify the extent of the phenomenon bsince there is no study, to date, on the subject but if we consider that French people buy 20 million games per year for a total of 400 million Euros , the future of gaming bars sounds promising …

The aesthetics sector is not left out with mask bars that guarantee a result of skin free of imperfection, while the experts of the eyebrow bars ensure to define the perfect line that will highlight the features of your face and that the band bars offer a variety of models aimed at enhancing feminine elegance in every detail. The nail bars, which promise perfect nails and develop the must-have in Nail Art, have full appointment books. The vein is juicy and the franchise world is taking a keen interest in it, with nearly ten franchise brands opened in the past five years.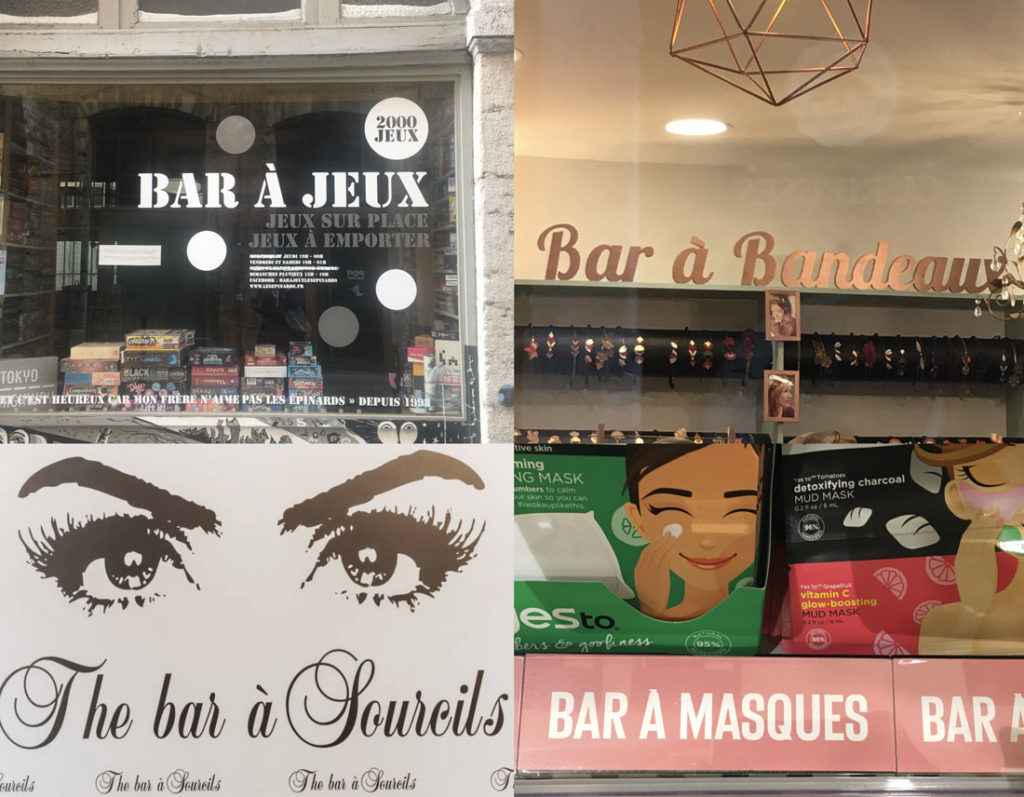 Also from an Far Eastern concept (Taipei, Taiwan, 1981), cat bars, ultra popular in Japan, were exported to France, with the opening of a first place in Paris in 2013, followed in 2014 by Lyon. If this infatuation is explained in Japan by the impossibility for many Japanese to own a pet at home, because of their prohibition in apartments, the French "purringmania" allows fans to spend hours with a feline on knees while drinking tea or cocktail. The concept is nevertheless debated because, while some see it as a therapy against stress, others rebel against this still poorly regulated concept which establishes the animal as an object …
We may also note the strange oxygen bars. Bars in which there is absolutely nothing to drink! Supposed to "contribute to well-being by revitalizing the body while helping to counteract the harmful effects of the stress of modern life", they offer to breathe oxygen scented with essential oils at a purity rate of at least 93 %. Appeared in the 1990s in North America and Japan, the health benefits of oxygen bars, sold as an anti-fatigue, anti-stress, antidepressant and relaxant remedy to city dwellers in large cities around the world have not yet been proven …
Still with regard to what is inhaled if not drunk, the shisha bars (modern version of the water pipe allowing to smoke a mixture of tobacco and flavored molasses – "tabamel") opposing the generalization of laws prohibiting smoking in public places, have become a real social phenomenon and can now be counted in France by the hundreds. If Lewis Carroll, in Alice in Wonderland contributed, in 1865, to the revival of the shisha by associating it with the character of the caterpillar, this practice finds its origin in the 15th century, in Persia. The global shisha market was valued at $ 730 million in 2018 (of which around 70% in Africa and the Middle East) and is expected to reach $ 2.7 billion in 2025 with an annual growth rate of 18%. Shisha bars are not done with punctuating the streets of France, or even Navarre!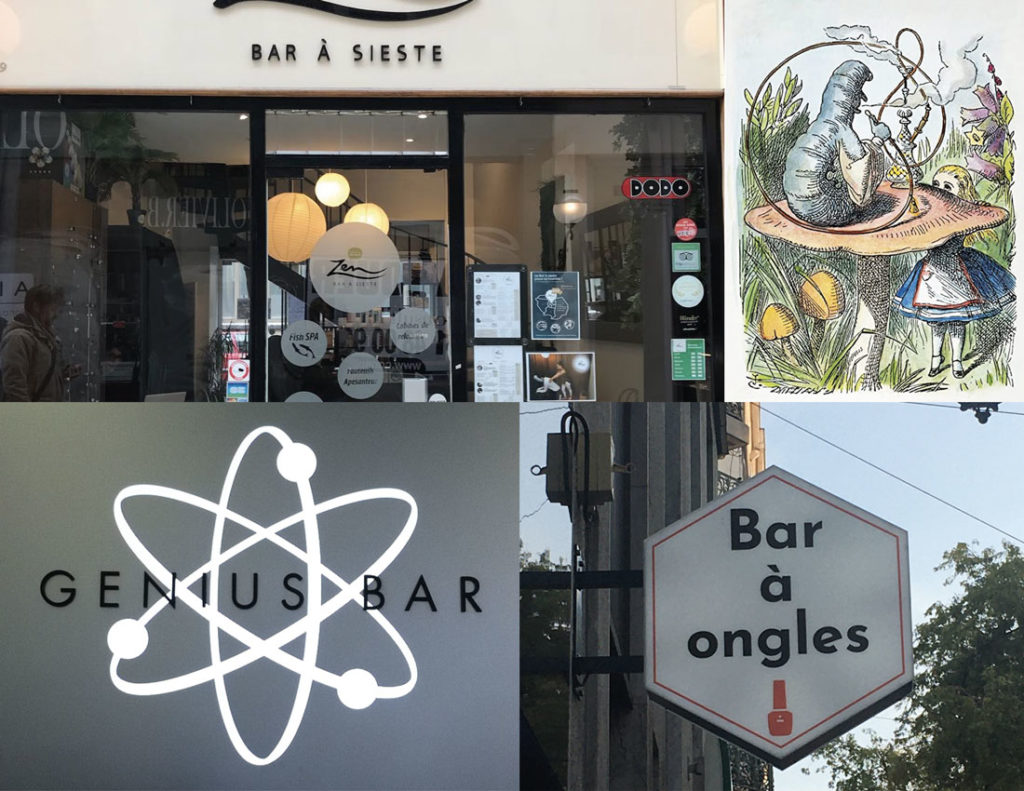 Finally, we cannot end this panorama of "bars that are not bars" without quoting the Genius Bar imagined in 2001 by Ron Johnson, following a conversation he had with Steve Jobs who had noted that the Apple customer only came to the store for the product. Hence the idea of ​​a counter where Apple customers would benefit from "live" support. Steve Jobs initially found the concept perfectly "silly", believing that someone who knows technology – a "geek" – was incapable of "interacting with people". "It will never work," he said then. Ron Johnson had not let go and insisted until the Boss changed his mind … Good for him : these spaces, often taken by storm by consumers who can ask all their questions or for repairs to their computer equipment have become a staple of the customer experience and have helped make Apple the most powerful brand in the world …
So, while waiting for the real bars – so emblematic of the French Art de vivre, to finally have the right to reopen on January 20th (fingers crossed!), while waiting to be allowed to have a coffee or a drink on the terrace to talk about everything, nothing and rebuild the world – symbol of a regained freedom, if you are looking for me, I'll be at the nap bar …